---
2021 Beneteau 27' (8.23 m) FIRST 27
Rochester, New York, United States
BLUE

The First 27 is unquestionably the fastest and safest cruiser in this size range. Her modern and state-of-the-art design delivers the magic of planing sailing to families, couples, and solo sailors alike, wherever the cruising ground and whatever the weather conditions
Cruiser-Racer
Sail
Used
Diesel
Fiberglass Hull
Vessel ID# 2790376 Last Updated: 2022-06-30 12:10:38
Description
The main promise and differentiation of the First 27 is her performance and unique sailing experience. Again and again, she will surprise you by getting to plane with as little as 12 knots of wind. She sources her stability from a wide and flat hull on the waterline and a lead T-bulb keel. Increased bow volume, accompanied with a balanced twin-rudder steering system, keep you in complete control, whether you are sailing upwind or safely planing downwind. Easy boat handling comes from carefully thought-out boat design and cockpit ergonomics. Planing sensation and excitement will become your afternoon sailing routine on the First 27!
While being as fast as most race boats, she also offers a surprising level of comfort. The clean and minimalistic light-weight interior offers all essential amenities for onboard living. She is designed to sleep up to 6 adults, 2 in the bow cabin and up to 4 in a very bright and openly-spaced salon, and is also equipped with a removable table. Thanks to innovative, foldable magnetic doors, the midsection can be converted into a proper marine toilet with a black water tank or used as a front cabin extension. A large and open cockpit welcomes you with comfortable benches, a removable indoor/outdoor table and a swim ladder with a shower on the stern.
GENERAL SPECIFICATIONS
ARCHITECTS/DESIGNERS
• Naval Architect: Manuard YD
• Outside & interior design: GIGODESIGN
EC CERTIFICATION
• Category B - 6 people
• Category C - 8 people STANDARD SAILS DIMENSIONS
FIRST 27 VERSION (Aluminum pole)
• Hull length: 26'3''
• Hull Beam: 8'4''
• Light displacement: First 27 version (aluminum): 3,526 lbs
• Draft: Fixed Keel version: 5'7''
• Ballast weight: Fixed keel version: 1,390 lbs
• Mast height (from the deck): First 27 version (aluminum): 35'9''
• Air draft: First 27 version (aluminum): 40'
• Length on trailer: 37'9'' - Without the mast: 31'2''
• Boom: First 27 version (aluminum): 11'3''
• Retractable bowsprit: First 27 version (aluminum): 4'7''
• Unsinkable volume: 105 cu/ft
• Engine power: 15 HP
• Mainsail: 226 sq/ft
• Jib: 194 sq/ft
• Code 0: 548 sq/ft
• Asymmetrical spinnaker: 753 sq/ft
STANDARD EQUIPMENT
CONSTRUCTION
• Design made following European Directive requirements and according to CE certification
• Hull and deck in vacuum-infused vinylester resin, and polyester sandwich with multi-axial unidirectional lamination
• Reinforced infused polyester hull in keel and bow parts
• Molded deck with anti-slip surface
• 2 Transom hung polyester sandwich rudders
• White gel coat
KEEL CONFIGURATION
• First 27 version: Fixed keel
DECK EQUIPMENT
• First 27 version:
- 2 Cockpit benches
- 2 Coaming glazing
- 1 Facnor LS70 furler for the jib
• Fore and aft pulpits 2'' with 6 stanchions and lifelines
• Forward and aft stainless steel mooring cleats
• Stainless steel chainplates for shrouds and forestay
• 1 Opening deck hatch for access to the head (1'11'' x 1'11'')
• 1 Opening panel for access and ventilation of the cabin (10'' x 10'')
• 1 Mainsail traveler with cleats
• 9 Halyard and sheet clutches
• Composite tiller + tiller extension
• 2 Rope bags + 2 winch handle pockets
• Manual bilge pump
• 2 Hull portlights
• Mooring locker
• Aft locker
• Swim ladder
• Attachment points for lifting slings option
WINCHES
• 2 Harken STA15 winches for halyards
• 2 Harken STA20 primary winches
MAST AND RIGGING
• First 27 version: Aluminum mast, boom and sprit: mast with 2 spreaders
• 19:1 continuous standing rigging and turnbuckles
• Reef and Outhaul with 8:1 purchase system built into the boom
• Retractable bowsprit. Maneuvers from the cockpit
• 1 Mainsheet with ball bearing blocks
• 16:1 boom vang
• Jib sheets
• 1 Mainsail halyard Spectra 2:1
• 1 Spectra jib halyard
• 1 Spectra foresail halyard
• 1 Mast head gennaker halyard
• 1 Split gennaker halyard
• 2 Reefing lines
• Asymmetric spinnaker sheets
• 1 Cunningham
• 2 Jib altitude settings
• Mainsail car adjustment
ELECTRICITY
• LED interior lights
• 1 LED battery light in the head and 2 in the fore cabin
• Three-color navigation / mooring lights with switch on the dashboard
• Sentinel boat locating software, monitoring in case of absence (magnetic sensor on the door), battery protection, recording trips, headings, distances, travel time and speed
• Double USB socket
• 1 12 V Power outlet
• Electric dashboard with 5 circuit breakers
• Battery AGM 12 V / 70 A
• Control of the battery breaker
• LCD battery monitoring display
• Electrical installation for electronic options
ENGINE FIRST 27 VERSION
• Yanmar 15HP inboard diesel
INTERIOR SPACES
• Finish of partition walls and furniture with inner-liner (First 27 version)
SALON
• Bright and spacious salon with wide companionway
• Keel well cover with table fastening
• Cool box with refrigerator option
• Berths 13'1'' with 6'7'' storage, the rest being devoted to the aft insubmersibility volume 6'7''
• Space for reserves or other systems under the companionway steps, with cover
• 2 Ergonomic companionway steps
• Companionway, door and sliding plexiglass cover
FORWARD CABIN
• Double V-shaped berth with buoyancy unit below
• Light and ventilation provided by the deck hatch 10'' x 10''
HEAD
• Base for marine toilet (marine toilet available as an option)
• Light and ventilation provided by the deck hatch 1'11'' x 1'11''
SPECIFIC EQUIPMENT FOR FIRST 27 VERSION
• Comfort pack as standard, comprising:
- Foldable wooden table
- Grey PVC salon upholstery
- Grey PVC mattress in the forward cabin
- 2 Grey folding magnetic doors In washroom
- Equipment for sail locker In washroom
FACTORY OPTIONS
• Plastimo Contest 101 Compass
• Manual marine toilet with rigid reserve
• Electricity Pack (110 V)
- Charger
- Shore power plug with cable
- Interior socket
COASTAL PACK - B&G
• 1 Triton² T41 display
• DST800 Sensor (log, speedometer, temperature)
• Triton 508 wind sensor
• NMEA2000 starter kit (connection kit with connectors and cables)
• ZG100 GPS aerial
• B&G V50 VHF
NORTH White SAILS – Racing Dacron
• Mainsail (226 sq/ft.) with slugs with two reefing lines
• Jib (194 sq/ft) with furler
• Mainsail Cover – Graphite W/Beneteau Logo
• Quantum Asymmetrical Spinnaker on continuous Line Furler
• Harken Furling Gear Reflex Unit 1 w/Torsion Cable, Furl Line, & Fair Lead Kit
• Fibreglass "Kicker" Boom vang
DEALER SUPPLIED SERVICES
• Docking & Safety Packs
• Custom Steel Cradle
• VC-17 bottom paint over epoxy primer
Specifications
LOA: 27' (8.23 Meters)
Type: Sail- Used
Year: 2021
Fuel Type: Diesel
Hull Material: Fiberglass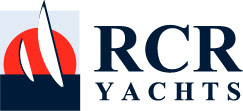 RCR Yachts
40 Marina Drive
Rochester NY 14617 USA
Phone: 1-585-339-9730
Email: info@rcryachts.com
Website: https://www.rcryachts.com


RCR Rochester is located in the heart of the waterfront district in the area's premier facility, Shumway Marine, with direct access to the Genesee River and Lake Ontario. Corbo Corbishley and Brendan Harris are the brokers on site.
Corbo Corbishley CPYB
Sales & Brokerage
40 Marina Drive
Rochester NY 14617 USA
Office: 5857522530
Cell: 585-752-2530
Email: corbo@rcryachts.com


A native of northern New Jersey, Corbo was introduced to sailing shortly after graduating Ithaca College and became obsessed with sailing. Crewing whenever opportunity arose he also bought and campaigned several one-design sailboats. While still sailboat racing whenever time allows on his J-70 "Late Life Crisis" he enjoys cruising with his wife Donna. They recently stumbled over to the "Dark Side", trading in their Beneteau 37 for a Back Cove 30.