---
2023 Beneteau 36' (10.97 m) First 36
Buffalo, New York, United States
Available now in Buffalo! The ultimate blend of speed and comfort, this racer-cruiser is fully loaded and offers the largest living space in its class. Twin wheels, full Garmin race electronics, 7'5" Keel, full suite of Quantum Carbon Race Sails, and a VC Offshore bottom.
Cruiser-Racer
Sail
New
Diesel
Fiberglass Hull
Vessel ID# 2795695 Last Updated: 2023-09-14 10:40:15
Description
GENERAL SPECIFICATIONS
• L.O.A. 39'4''
• Hull length 36'1''
• L.W.L. 34'12''
• Beam 12'6''
• Light displacement 10,580lbs
• Ballast (full cast iron) 3,420lbs
• Draft 7'5''
• Engine power (sail drive) 29 HP
• Naval Architect: Manuard Yacht Design
• Design: Lorenzo Argento
• Structural Engineering: Pure Design & Engineering
• Interior design: Gigodesign
• Concept and R&D: Beneteau & Seascape
• Mast length 50'10''
• Air draft (excluding antennae) 58'5''
• Mainsail 420ft²
• Jib 388ft²
• Masthead gennaker 1518ft²
• Fractional furling gennaker 624ft²
STANDARD EQUIPMENT
CONSTRUCTION
• Entire boat structure vacuum infused fibreglass with polyester resin
• Fully cored hull with Corecell core and hand-laid vinylester skin coat
• Fully cored deck with a molded non-slip surface
• Molded and vacuum infused bulkheads with Mycell (PVC) core
• Fully cored vacuum infused interior modules, designed to serve as boat's structure and furniture
• White single tone gelcoat
• Aluminum mast support
• Cast iron keel with low drag fin and T-bulb
• Double vacuum infused composited rudder blades with stainless steel stock
RIG & RUNNING RIGGING
• Deck-stepped tapered Z Spars 9/10 aluminum mast with two sets of swept-back spreaders
• Linked standing rigging with bottle screw adjusters, 1x19 wire rope
• Backstay with purchase, control lines lead to both steering wheels
• Z Spars aluminium boom
• Barton rodkicker/boomkicker
• Robline high-performance halyards (Dyneema cores with polyester covers): mainsail 2:1, 2x jib, staysail, masthead gennaker, masthead Code0 2:1, fractional gennaker
• Two 46 Harken Self-Tailing Performa Winch
• Four 40 Harken Self-Tailing Performa Winch
• Spinlock XTS halyard clutches on the coachroof
• Ronstan blocks and deck equipment for mainsail, jib and gennaker controls
• Robline high-performance running rigging (Dyneema cores with polyester covers): jibs & mainsail & gennaker sheets, two mainsail reefs, control lines
• Ronstan aluminum mainsail traveler system with dedicated mainsail sheet winches at both steering wheels
• Adjustable jib in- and down-haulers for precise 3D trim of the jib
• Wichard folding padeye aft of anchor locker for the staysail deck attachment
DECK EQUIPMENT
• Stainless steel stanchions (1' 12'' high) with double lifelines
• Aluminum mooring cleats on the bow, stern and beam
• Jefa steering system with two composite steering wheels in black
• Grabrails on the front of each steering console, with Silva 85E compass
• Molded GRP toerails front and aft of steering wheels for helmsman and crew
• Four Outils Océan rope bags, two at the jib trimmer position & two at the cabin entrance
• Two Outils Océan winch handle bags with two Harken winch handles
• Anchor locker with a hatch
• Stowage compartments for two gas bottles under the port helmsman bench
• Storage compartment under the starboard helmsman bench
• Spacious storage compartment with hatch below the aft cockpit floor between the steering wheels; also for life-raft stowage
• Light-weight foldable bathing platform, build in HoneyComb technology, with lifting system
• Foldable and telescopic bathing ladder on the side of the bathing platform, with a storage bag
INTERIOR
• Light-weight vacuum infused GRP interior (saloon benches, galley, ice-box, navigation table) with low-maintenance gelcoat finish
• Central table island (coffee table), with modular & foldable table flaps (plywood, Alpi teak wood veneer)
• Laminated Alpi teak wood veneer fiddles (railing edge) around galley, icebox, navigation table and central table island
• Floorboards made of plywood with durable teak imitation layer
• Extremely light deck liners (molded GRP, mat spray painted finish) and side liners (covered in textile)
• Laminated tempered glass windows on both sides of the hull and the
sides of the coachroof
• Lewmar Flush Hatch 3G (24 inch x 24 inch) above saloon table and two Lewmar Flush Hatch 3G (8 inch x 16 inch) above galley and navigation table
• Wooden companionway stairs, closing the access to the engine compartment
• Horizontal sliding plexi panel, with dial combination cam lock
• Plexi companionway washboard in three parts – foldable bottom piece and two removable panels
• Comfortable cushions for saloon benches in light grey
• Indirect LED lights on the ceiling
• Headroom: 6' 2'' - 5' 11''
SALON & GALLEY
• L-galley on the port side of the saloon
• Eno gimbaled gas marine stove (2 burners) with oven
• Gas installation with safety tap
• Galley working surface covered with Kerrock
• Cupboards above the galley (plywood, Alpi teak wood veneer)
• Bottles storage next to the stove
• Single rectangular stainless-steel sink with a freshwater tap & plumbing
• Trash bin next to the sink, with the top opening
• Locker with drawers below the sink (three drawers, white plywood covers)
• Central top-loading icebox (70 L / 18,5 US Gal)
• Navigation table on the starboard side of the saloon
• Chart compartment with top opening
• Cupboard with electric panel and storage above the table (plywood, Alpi teak wood veneer)
• Adjustable spotlight in white or red
• USB-A & 230V socket
• Installation of all main electric systems behind and under the navigation table
• Comfortable V berth ( 6' 7'' x 6' 7'' - 2' 7'') with cushion
• Locker with shelves & for hangers (plywood, Alpi teak wood veneer), with top fiddle
• Storage compartments under V-berth and locker
• Shelf with fiddle (plywood, Alpi teak wood veneer) along both sides of the cabin with indirect LED lights
• Two reading spotlights with integrated USB-A sockets
• Lewmar Low Profile hatch (24 inch x 24 inch) above the berth
• Lewmar Flush Hatch 3G 8 inch x 16 inch) above the entrance
• Headroom at the entrance: 6' 1''
FORWARD CABIN
• Comfortable berth (6' 7'' x 4' 4'') with cushion
• Innovative removable bed slats for the inside berth, enabling easy access to the storage space underneath or its easy removal
• Locker with shelves & for hangers (plywood, Alpi teak wood veneer), with top fiddle
• Shelve with fiddle (plywood, Alpi teak wood veneer) along with the cabin with indirect LED lights
• Two reading spotlights with integrated USB-A sockets
• Openings to storage space underneath the outside berth
• Lewmar Flush Hatch 3G (8 inch x 16 inch) above the entrance
• Lewmar Portlight openings towards the cockpit
• Headroom: 6' 3'' at the entrance
AFT CABINS - PORT & STARBOARD
• Compact and innovative head compartment
• Light-weight vacuum infused GRP with low-maintenance gelcoat finish
• Floor in molded non-slip surface with shower bilge pump
• Innovative foldable GRP sink above the toilet, with shower handle
• Locker with mirror above the sink
• Manual Jabsco toilet with black water tank (50 L / 13,2 US Gal) & plumbing
• Lewmar Flush Hatch 3G (8 inch x 16 inch) above the entrance for ventilation
• Headroom at the entrance: 6' 1''
PROPULSION
• Yanmar 3YM30 inboard diesel engine, 29 HP
• Sail drive SD25 with Flexofold composite hub folding propeller
• Yanmar B-20 engine control panel with tachometer and fuel gauge
• Fuel capacity: 70 L / 18,5 US Gal
• 12V 50AH AGM engine battery, installed under the ice-box
• Alternator 12V 125A
PLUMBING
• 2x 100 L / 26,4 US Gal roto-molded freshwater tanks under saloon benches
• 12V water-pressure pump system
• Plumbing in the galley and head
• Electric & manual bilge pump
ELECTRICITY
• Simarine customized electric control panel with fluids indicators screen, installed at the nav table
• 12V electric circuit and 12V 100AH AGM service battery, installed under the ice-box
• 115V installation with 30A battery charger and magnetic circuit breaker
• 115V (the USA only) cockpit socket with shore power cord
• 115V (the USA only) sockets in the galley, next to navigation table and in the head
• Indirect LED lights & spotlights; see each room for details
• Masthead LED navigation, steaming and anchor lights
SEANAPPS
• Seanapps mobile application and GSM/GPS tracker for live control of your boat (trip logs, anchoring) and real-time alerts (entrance sensor & battery status) with a 1-year subscription
FACTORY SUPPLIED OPTIONS
Garmin Offshore Pack
Audio Pack
Halyard Upgrade Pack (Upgraded Halyard, Extra Halyards, Lines & blocks)
Facnor Flatdeck FD 190 Furler
Harken Hydraulic Backstay
Bowsprit with Anchor System
Removable Cockpit Seats
Black Line Pack (Black Window Frames, Stanchions, Pulpits, and Handrails, Cleats, etc.)
Water Heater
Fridge Compressor
Galley Top Extension
Lee Cloth Aft Cabins
Garmin GPSMAP 923 Plotter
Garmin AIS 800 Transceiver
Shades & Screens on Hatches
QUANTUM RACE SAILS:
Fusion M5 Carbon Mainsail Black, 5 Battens, 1 Reef
Fusion M5 Carbon J1 Light/Medium Jib Black, Vertical Leech Battens for Furling
Tri-Radial J3 Heavy Air Jib, Aramid Sport with Light Skin, Vertical Leech Battens for Furling
Asymmetrical A2 Runner Spinnaker
Asymmetrical AWA 60 Code Zero with Zipper
Tides Track and Stainless Car System
Mainsail Cover
Jib Sock
DEALER SUPPLIED EQUIPMENT & SERVICES:
Freight from POE to Buffalo
Bottom Paint System
Installation of Keel & Rudders
Launching, Rigging, & Commissioning
Safety Gear
Docking Package
Anchor Package
Steel Cradle


Overview
The BENETEAU First 36 has a mission to bridge the gap between high-tech development in the world of racing and mainstream racer-cruisers. To be specific, even the standard version of First 36 will fully plane in a moderate breeze. However, this by itself was not the main challenge for the design and production teams. For 40 years, the Firsts were successfully hitting the elusive sweet spot between comfort, performance, utility, elegance, high-tech construction, and reasonable price. The First 36 is no different.
The WORLD PREMIERE of the BENETEAU First 36 will be at the Düsseldorf Boat Show in JANUARY 2022.
DESIGNED FOR SAILORS
The design team is coordinated by the experienced hand of Kristian Hajnšek, CTO of Seascape, who works closely with the team at BENETEAU to bring race-grade construction technologies into the segment of production racer-cruisers. On top of this hugely experienced team, we added an elite international group of designers; all of them are passionate sailors in their own right.
RACING LAYOUT
In the racing layout, the wide and modern cockpit allows for different helm and trim positions, either for short-handed or fully-crewed sailing. In this setup, the table and bench extensions are removed, opening the working area in the cockpit.
A higher than average steering wheel position leaves enough room for the helmsman to move forward towards the mainsail winch when sailing shorthanded. The cockpit winches' positioning allows one or two crew members to sail with legs in and work the mainsail or primary winches in full crew mode. It also allows cross-sheeting of all sheets to the windward side. Harken, Ronstan, Spinlock and Antal deck gear were combined for performance.
CRUISING LAYOUT
When you remove your racing gear and take your family cruising or daysailing, the cockpit benches with cushions increase the seating area and add storage space and line organization. The cockpit table is big enough to accomodate a crew of six. Additionally, the design team developed an ultralight bathing platform to give sailors easy access to the water without affecting the boat's performance.
LARGEST LIVING SPACE IN ITS CLASS
The wide hull of the BENETEAU First 36 offers a spacious interior comparable to much larger predecessors. The new First 36 has about the same living volume as the legendary First 40.7.
Simple, comfortable and versatile, the First 36 interior was developed around three-cabin cruising functionality. Its most notable feature is the large central fridge (with a removable cutting board), making this sailboat's galley the largest of her class. A corridor created together with the foldable and removable table helps sailors move around the saloon safely and offers stacking possibilities.
Going against the trend, the 36 features a full-sized navigation table. While vital to navigation, it is also a suitable home office. Two portlights in every cabin allow air flow and natural light, while sectional indirect lighting with a red racing option illuminates the boat at night. Three cabins with easily accessible full-sized double berths and innovative heads round up the features of this bright and spacious interior.
Specifications
In Stock: Yes
LOA: 36' (10.97 Meters)
Type: Sail- New
Year: 2023
Fuel Type: Diesel
Hull Material: Fiberglass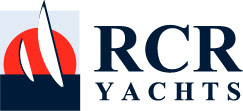 RCR Yachts
223 Lockport Street
Youngstown NY 14174 USA
Phone: 1-716-745-3862
Email: info@rcryachts.com
Website: https://www.rcryachts.com


RCR Youngstown Office is our corporate headquarters where all of our business operations flow through. This is the site of our original store dating back to 1972, with an indoor heated showroom and offices above. It is our home office where our management and administrative staff work. Tim Finkle is the broker at this location.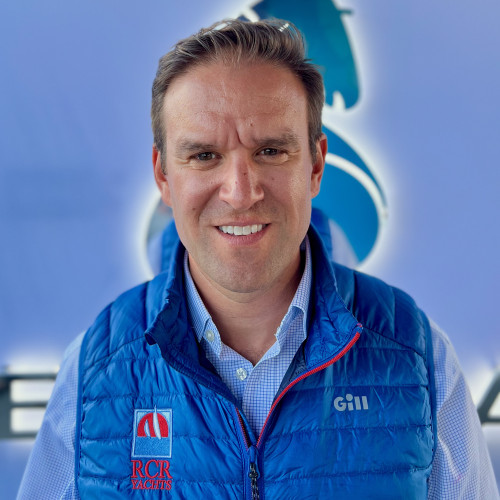 Tim Finkle CPYB
Sales & Marketing Manager
223 Lockport Street
Youngstown NY 14174 USA
Office: 1-716-745-3862
Cell: 1-860-917-5416
Email: timfinkle@rcryachts.com


Tim joined RCR Yachts in February 2014. He grew up in Youngstown, learning to sail in the Youngstown YC Jr. Sailing program. After leaving the area to attend Connecticut College and then work in New York City for 8 years, he decided to move home and follow his passion for boating. He actively races his J/70 "Junior" all over the country and locally as a member of the Youngstown Yacht Club, where he is on the board of directors. He is the co-chair of the CanAm Challenge that hosts a one-design regatta each July at YYC. Tim is also on the board for Sail America. He works out of the Youngstown and Buffalo offices and lives in Lewiston with his wife Aly and kids Cole & Louise.